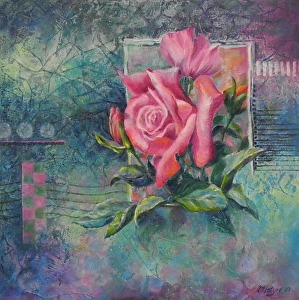 Windows ask questions such as, Where are you? What is beyond? Do I want to go there? Have I been there?
Do you enjoy original artwork that inspires you stop, think and feel ~~ to see something from a different perspective?
Are you looking to add more beauty, color harmony and intrigue into your life?

---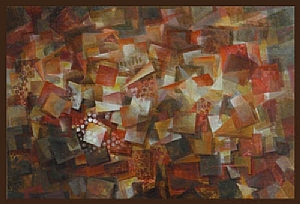 Viewers often say,"I love the colors and the sense of depth in your paintings."
Other comments include, "I usually don't like abstracts but I like yours."
The juxtapositon of the geometric with the organic conveys that contrasts can co-exist. The layers and textures I create - mainly with a palette knife - reflect how life is about peeling off and exploring what is beyond.
---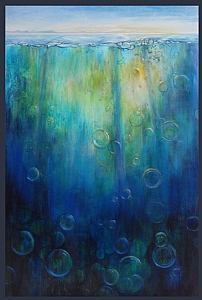 What do air bubbles remind you of? Do they take you back to children playing or somewhere else?
My air bubble paintings have been inspired by double jaw surgery I had in late 2010. The surgery was necessary to open up my tiny airway.
For me the bubbles symbolize not only breathing in more air, but experiencing more joy. How do they make you feel?
---
---