Commission A Painting
Have you ever longed for a painting of your beloved pet, a special moment or sacred place, but did not know who to contact? Or perhaps you have a blank wall just begging for a painting?

You have arrived at the right place!
Allow me to create a custom painting of your treasured memories or your vision. Through telephone interviews, personal visits, if possible, and photographs, the magic of your vision will come to life and be preserved for a lifetime. Together we will collaborate to visually tell your story.
The collaborative painting process, which is my approach to a commission, is as engaging and as enlightening for me as it is for you. When I paint a custom work, it is important that I incorporate your personality and your desires within the spirit of the painting, hence my interviewing process is thorough, interactive, private and a good time! With the skills I learned as a school psychologist, I will listen intently to your stories and then visually translate your treasured memories or concept to be enjoyed by you, your family and your guests for a lifetime.
Testimonial:
My whole family opened up the painting and had an amazing experience witnessing it's unveiling. It is absolutely stunning. I can see myself staring at that painting for years to come while I do my work. It's perfect! Thank you so much Carol. President & CEO, Conscious Marketing, Inc. www.LisaCherney.com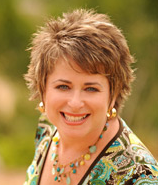 The Commission Process:

Begins with discussions about your special pet, memory, family cabin, etc. You provide photo resources and an interview is scheduled as your convenience; this is when I begin to gather important information for your painting. If I can travel to your location or you can come to my studio, that is even better.
The size, medium, price and timing are agreed upon. A deposit is collected.
Preliminary sketches and color choices are presented for approval.
Painting starts and the stages of the painting are made available via my blog or private emails. You will have complete access to my artistic process. Studio visits are welcomed.
Your custom painting is presented/delivered with a guarantee of satisfaction and frame ready.
See options below for additional ways of sharing your painting.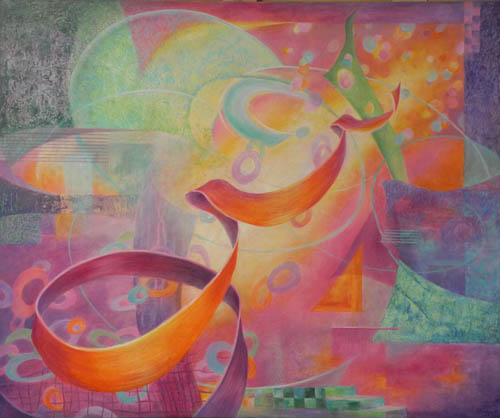 Click image to view video of how this commissioned painting evolved.
Options:
Personal in depth & confidential interviews with additional interested participants
Regular viewing of the process via email and/or studio visits.
Blank note cards featuring your painting at $4.95 each.
Coffee table book(s) telling the story about your painting process. Examples are available and these books are really cool, if I may say so myself.
Giclée print(s) of the original painting. This allows for family members, relatives and associates to enjoy the image as well.
For Frequently Asked Questions about my process, please visit my FAQ page.
Contact me to begin this engaging process or to inquire further. I can also send you a brochure. Watch the video of commissioned painting, "Kente Moon Magic."
Pricing:
Prices are based on the square inch of the finished painting. The final price will depend upon the options you choose, the size, the background behind your pet (if it is a pet or hand portrait), and any necessary travel. Your choice of medium does not impact the price of your painting.
11x14 => $445.00**
12x16 => $535.00
14x18 => $795.00
16x20 => $865.00
16x24 => $995.00
18x24 => $1185.00
20x24 => $1315.00
....and larger
**The above prices include one main subject per painting. More complicated subjects may be additional and will be discussed during the beginning of the process.
Contact me directly by phone ~ (719)-510-0006. I look forward to discussing how we can collaborate in creating your heirloom.
Curley is a horse with a personality, can you see it?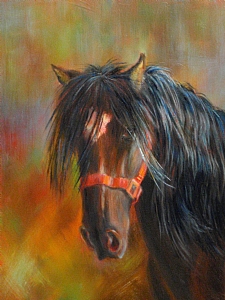 Below is an example of a cabin I painted for its owner capturing the wild poppies that spring up annually. Soon afterward the cabin was removed. Sadly, this area was devastated by the Black Forest Wildfire June, 2013.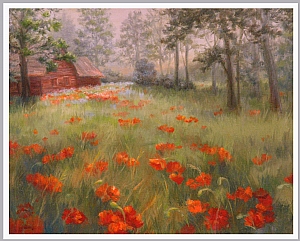 Here is Harry painted with pastels. Isn't he adorable?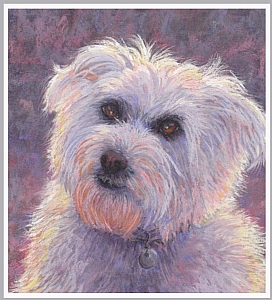 It will be a privilege to work with you in creating a painting that tells your story. I strive to integrate your spirit into the painting and to create something that will be cherished for a life time.
Your satisfaction is guaranteed. It is my intent to exceed your expectations.