Subscribe to Carol's Newsletter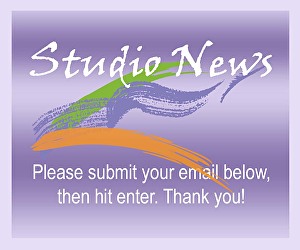 Catch the latest news from Carol's studio ~ recent paintings, color questions answered, announcements, etc.
Every month a feature article by "The Husband of the Artist" ~ Bob North, is written. It is a real favorite because he provides a unique perspective.
Your privacy is important to us. Carol A. McIntyre Fine Art does not share, rent, sell or otherwise disclose any e-mail addresses you provide. You also have the option to unsubscribe from this list at any time.